Cure Sickle Cell Initiative
The Cure Sickle Cell Initiative was launched by the National Heart, Lung, and Blood Institute (NHLBI) to build a nationwide commitment in finding new treatments and personalized care for this hereditary red blood cell disorder. Sickle cell disease affects about 100,000 Americans, many of whom are African American, and over 20 million people worldwide. Since founded in 1948, NHLBI has the long tradition of advancing research on understanding of the sickle cell disease and improving its clinical care. NHLBI also offers many sickle cell disease resources, including publications and videos to help patients and health professionals to learn about treatment and pain management strategies.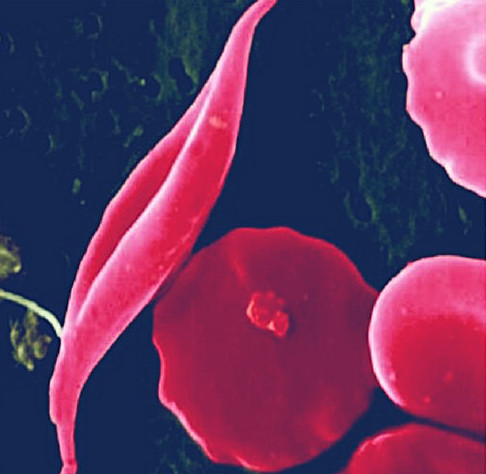 Cure Sickle Cell Initiative will actively engage and positively motivate the sickle cell disease community of patients, family members, caregivers, academic institutions, advocacy groups, pharmaceutical companies, federal agencies and biotechnology companies to work together on a path to cures. This NHLBI-led collaborative effort will support research funding within academia and industry to identify the safest, most effective and most readily and widely adoptable cellular and genetic therapies. Promising progress are being made to develop gene-editing strategies reactivating fetal hemoglobin production and altering blood stem cells to enhance fetal hemoglobin production. Fetal hemoglobin protects against complications of sickle cell disease by blocking the effects of sickled hemoglobin. The initiative will accelerate clinical trial recruitments as well as increase the capacity to safely manufacture cellular therapy products.
To learn more about the Cure Sickle Cell Initiative, and how to apply to use the resources, go to https://www.nhlbi.nih.gov/science/cure-sickle-cell-initiative.
For more information on technologies that relate to combating sickle cell disease, please visit here.